UPDATE: Due to huge demand we are officially running low on this product, please place your order while supplies last!
TIE YOUR FISHING KNOTS LIKE A PRO!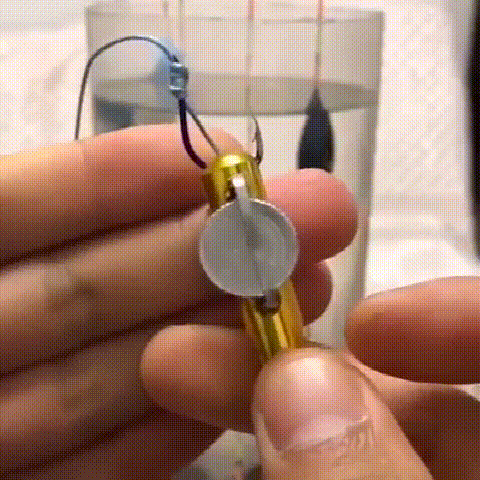 Free Insured Shipping
Available30 Day Money Back Guaranteed
Quick & Easy To Use - Become a pro at tying fishing hooks with little effort



Timer Saver - Tie high quality knots in seconds


Portable - Small enough to fit right in your pocket or tackle box 

Stronger Knots - Prevents your PB fish from getting away!


 Take Your Fishing To The Next Level!
Our QuickHook is used by fishermen all around the world! This portable and easy-to-use tool helps you tie fishing knots fast and effortlessly. Small enough to fit in your tackle box but makes it where not even the strongest fish can get away! Spend no time tying your knots and spend more time catching those giants! Add yours to your tackle box today!
How To Use
Risk-Free Money Back 30 Day Guaranteed!

-Orders are processed within 24 hours.

-Please allow 4-7 days for Free Tracked Shipping  Delivery to the United States.

-Please allow 10-15 days for Free Tracked Shipping Delivery for the rest of the world. 

In most cases, you will receive your item(s) earlier than expected and sometimes it depends on the destination.
We appreciate your patience!

If you have any additional questions please feel free to contact us at info@ifishdaily.com

Check out all of our customers' reviews at the bottom of the page!
High Quality Products
Made By Fishermen
Cheaper Prices Than
Competitors